Multi-camera Masterclass with Eugene O'Connor
Kerry College of Further Education and Training's learners, from the Broadcast Production Skills course, spent Wednesday and Thursday the 23rd and 24th of February enjoying a multi-camera masterclass with renowned Cinematographer/Director Eugene O'Connor at the INEC in Killarney.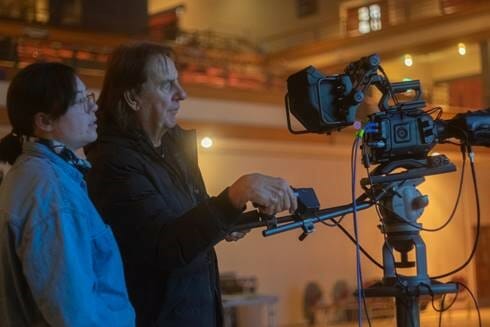 Eugene has worked with the Black Eyed Peas, Ellie Goulding, Led Zeppelin to name but a few. See Eugene's IMDb profile for more details on his career.
Kerry College learners partnered with the Gleneagle INEC Arena and their lighting and audio teams and staged, lit, and recorded some local bands/performers which included Cathal Flaherty, Ger O Hanlon, and Renovator.
If you are interested in finding out more about this long-running nationally renowned course, which provides the technical skill of broadcast production, visit www.kerrycollege.ie or call the Kerry College Admissions team today on 066 714 96 96. Alternatively, you can email [email protected].
Kerry College's state-of-the-art digital media centre is open to the public during Kerry College open week which runs from the 22nd – 23rd of March. See the wonderful facilities for yourself and have an opportunity to speak to the tutor and learners on the course.
Kerry College. Life. Changing.