Kerry College's new website goes live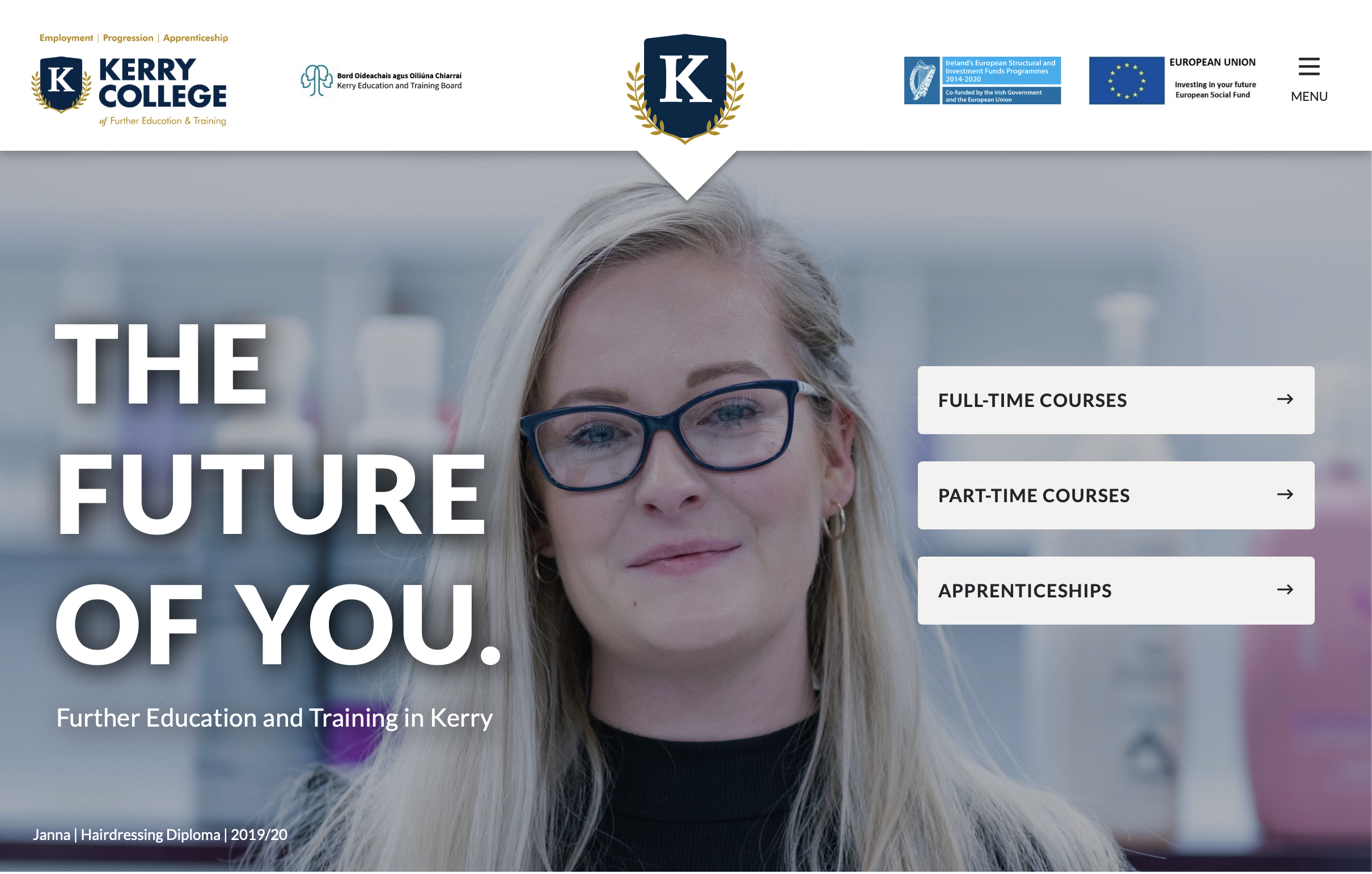 Kerry College of Further Education and Training have gone live with their all-new website.
Bringing together for the first time – all 4 campus locations and the full range of course and apprenticeship offerings.
Free online sign-up for all courses for employment and further study/progression is now available. Employment focused courses are fee-free and Progression focused courses carry a 130 euro fee.
Developed and designed by Hidden Depth, the website will be further developed over the next year.
The launch home page features Janna Foley from our current Hairdressing Diploma.